Currently... my game is the most popular game of the week.
I realise that these are of different dates and some were submitted after mine... but today, I'm at the top of the list!
That's pretty awesome!
Click here to play it and win some awesome medals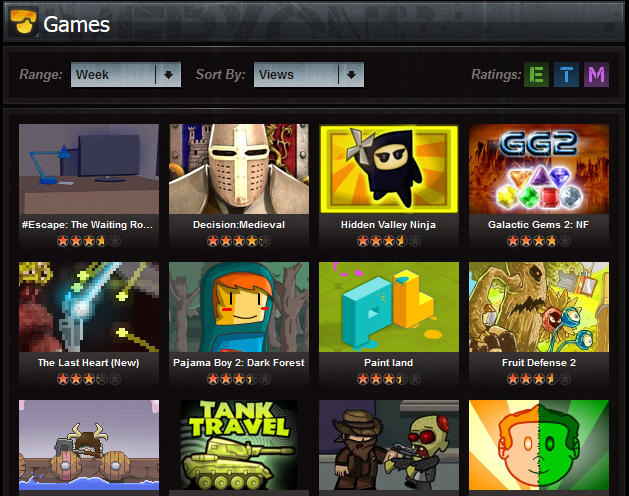 **UPDATE**
Review Crew Pick May 14th!
Wow!!

What does that mean? They review crew gave it a reward? Or I received a lot of reviews? Or.... What? I don't understand Lol. Thanks :D
**UPDATE**
I'M ON THE FRONT PAGE OF NEWGROUNDS!!