So I'm creating this game. It's a platformer/JRPG type game.
The main character is randomly generated from various different combinations of hair, accessories, shields, etc.
The user starts on the left, and the enemy is on the right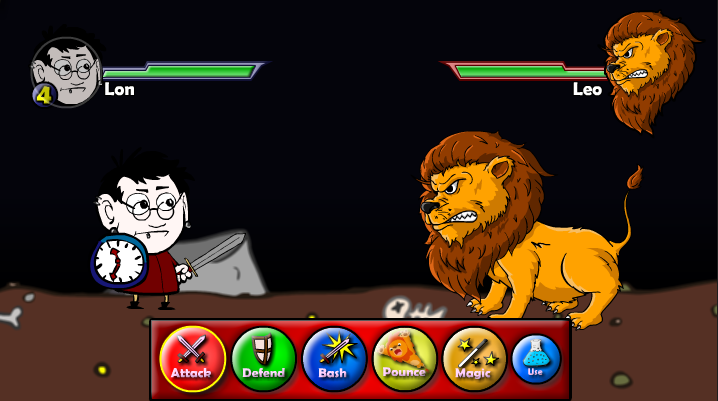 Orginally, I was going to have it the other way around by having the main character on the right and after defeating the Lion the brick wall blows up and the main character can walk towards the door.
However, that's going to be quite hard now, since the Lion's back isn't against the brick wall.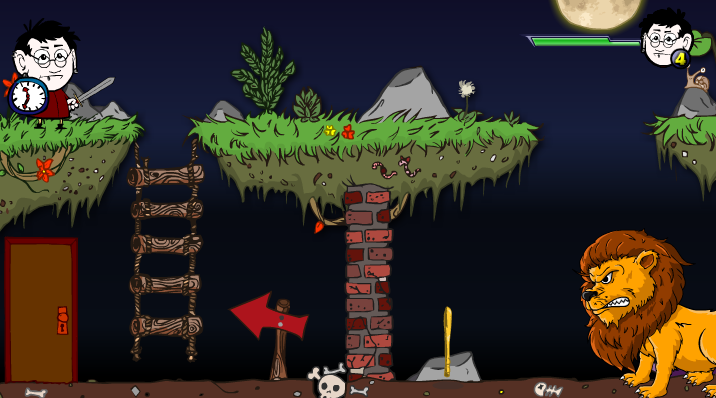 After the fight, I'd like that brick wall to get blown up for whatever reason. So far, I can only think of something a little odd such as the Lion giving the user some bombs.
I don't know... Give me your crazy and serious ideas :D